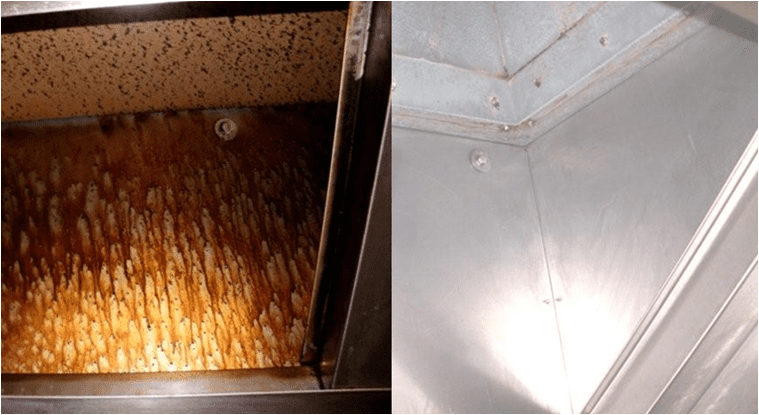 Kitchen Duct Cleaning Melbourne
One of the main reasons we have repeat customers for our kitchen extraction duct cleaning is that our business operates responsibly and methodically. A dirty kitchen extract system may operate poorly in terms of extraction, but more significantly, it may play a role in the start of a fire. Due to their hectic work schedules, the kitchen staff is unable to thoroughly inspect the space for cleanliness.
Hiring BCM Melbourne to perform a comprehensive check and clean is the answer for a kitchen extraction system that is unsafe or underperforming.BCM Melbourne has some of the most seasoned extract cleaning specialists, and we provide each of our clients with first-rate service. Our cleaning specialists undergo ongoing evaluations and training in the most recent techniques and technologies as well as safe working procedures. Our vast list of repeat, high-profile clients attest to our stellar reputation as a professional kitchen extract cleaning service provider.